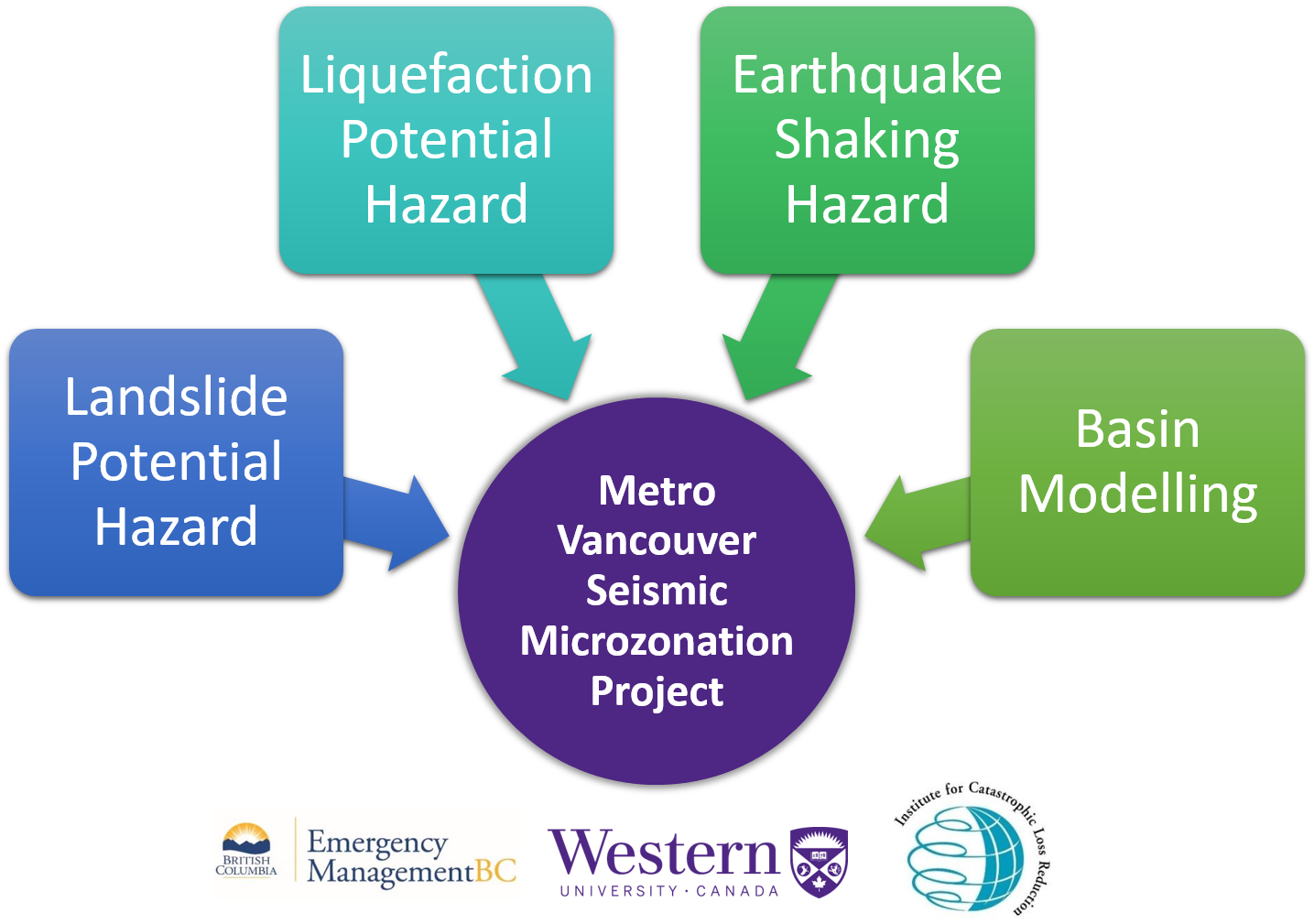 Activities and Deliverables
Geodatabase: Development of a geodatabase from available and shared geological, geophysical, and geotechnical datasets and reports
Basin Modelling: Accomplish 3D wave propagation simulations for future scenario earthquakes. Refine 3D velocity model with geodatabase (if applicable).
Hazard Mapping

:

New data collection primarily by non-invasive seismic methods, including surface wave dispersion and passive seismic (microtremor).
May to September

– Plan and prepare for field campaign. Perform field campaign. 

September to April

– Analysis of field campaign datasets. Update shaking, liquefaction and landslide hazard maps.
The above annual cycle of field work collection and analysis repeats four times, with:
– Updates to the 3D geodatabase and geological model, and 3D basin model (if applicable)
– Assessment of coverage, resolution and uncertainties
– Possible invasive geotechnical testing to adequately address coverage and/or resolution
– Evaluate capacity to include another community
A
By September 2022 – Finalize all analyses. Incorporate basin modelling results.
By December 2022 – Finalize outcomes and products. Submission of seismic zonation maps and GIS datasets.
By March 2023 – Generation of final report.